Business Counseling and Litigation
Business Purchases and Contracts, Partnership Disputes, Shareholder Disputes, Minority Shareholder Rights, Unfair Completion Law and Unfair Business Practices, Breach of Fiduciary Duties, Collections, Copyright Infringement, and other Business Counseling and Litigation
Northern California Business Attorneys
In addition to our other areas of expertise, we also advise and represent smaller and medium sized businesses, professionals and individuals on certain business formation matters, business sales, contracts and other business transactions, disputes and litigation, including:
Business entity selection and formation, including Corporations, Limited Liability Companies and Partnerships, Traditional Partnerships, Joint Ventures and the like
Business Buy-Sell Agreements
Shareholder, Operating, Partnership and Joint Venture agreements, disputes and litigation
Minority shareholder rights and squeeze-outs.
Breach of Fiduciary Duty claims
Actions for an Accounting
Secured Transactions and Uniform Commercial Code ("UCC") documentation, collection, foreclosure, and litigation
Commercial leases, and construction contracts and disputes
Business debt collection litigation
Business and professional licensing and disciplinary proceedings before State Licensing Boards and agencies.
Administrative Law and Legal Proceedings and Hearings before Federa, State and Local Government Agencies
Copyright and Trade Secret protection, and Copyright and Trade Secret infringement actions, injunctions
Defense of liability and indemnity claims, False Claim Actions and Unfair Competition/Unfair Business Practices Act Claims
Contract disputes and litigation
Government Contracts and disputes
Business property damage and commercial liability insurance claims, surety bonds
Closing, liquidation, winding up and dissolutions of Corporations, Limited Liability Corporations and Partnerships and Joint Ventures.
Assignments for Benefit of Creditors and Receiverships
Mediation, Arbitration and Litigation
Mr. Wolff holds an M.B.A. degree from the Haas School of Business at the University of California, Berkeley concentrated in the fields of Finance and Real Estate, and has 30 years of experience in counseling and representing California Businesses, Professionals, and Individuals.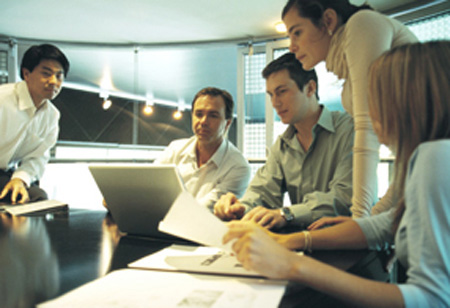 Please call George Wolff at (415)788-1881, ext. 222 or 232, or Contact Us via email for further information or to arrange a complementary initial consultation.